Not everyone in history has been a fan of Christmas. From the 1640's to the Restoration in 1660, the celebration of Christmas and other saints' days was prohibited on paper (if not in practice). Contrary to popular belief, this was not Oliver Cromwell's unilateral decision but legislation enacted through an elected parliament, carried through by the Puritan fervour of the day. But why let the real story get in the way of a cartoon: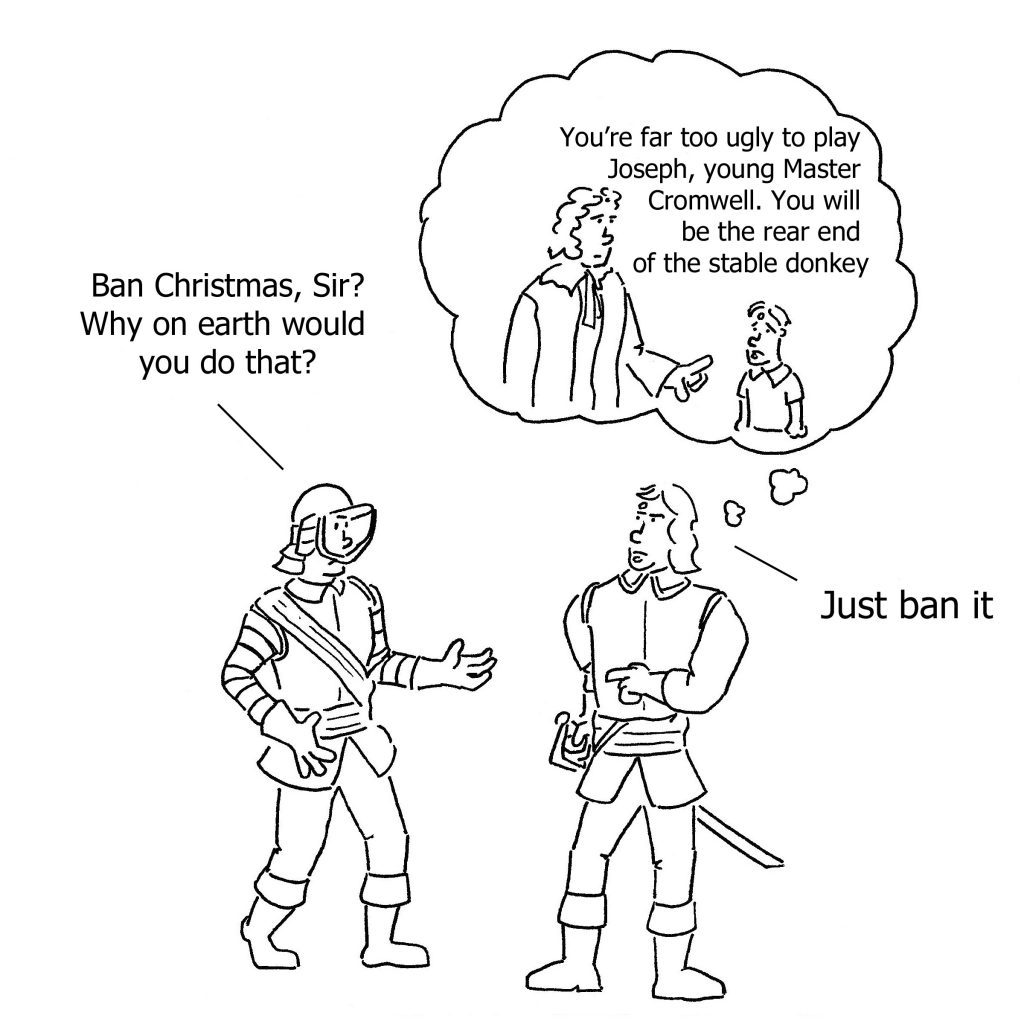 Cromwell is an incredibly significant figure in British History. It will come as no surprise that Cromwell, the Civil War(s) and the Interregnum all feature in Drawn From History.
Drawn From History: A cartoon journey through Britain's past is published by Filament Publishing and is now available to buy at all good retailers and, if you would like to receive a free Best of 2016 James Mellor cartoon eBook, from this site.