Just a quick reminder of the Christmas offerings presented this year. There are cartoons in various formats which might make a suitable gift for someone you know – or may even like to own yourself.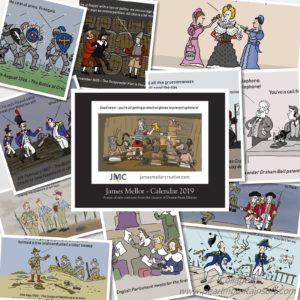 2019 Calendars – 12 brand new full colour history cartoons to guide you through the year. Featuring all the notable days (Easter, Ed Balls Day, the day Brian Harvey from East 17 ran himself over with his own car and blamed the incident on him having eaten too many jacket potatoes) and available to buy here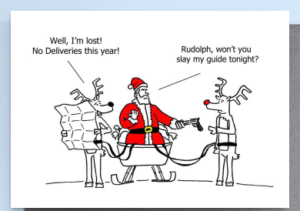 Christmas Cards – a collection of cards available to buy on thortful. Can be purchased as humble individual cards, sets, or with extra goodies such as cakes, socks and notebooks.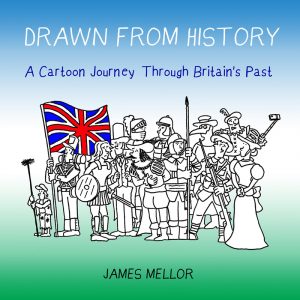 Drawn From History – my debut book. The story of British history from the end of the last Ice Age (when the British Isles were cut off from mainland Europe) to the opening of the Channel Tunnel (when they were reconnected), told through cartoons. Available in the JMC bookshop.
Corporate Commissions – The window is closing rapidly but at the time of writing, I am still taking orders for bespoke cartoon card and eCards. If you would like a unique cartoon that perhaps reflects your business in some way, please get in touch and we'll see how I can help.