Back to work at full steam this month creating cartoons for presentations, social media posts and 'live cartooning' a charity event – a first for me.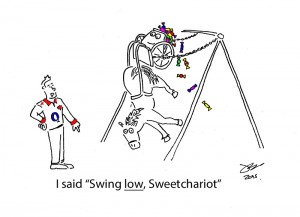 I'll feature the charity cartoons separately, but very soon.   They were drawn for the Rendevous Run 2015: Monte Carlo or Bust and you can find out more about the causes supported and see some of the pictures on their twitter feed and facebook page.
Otherwise, in cartoonworthy news, this month also heralded the start of the Rugby World Cup, several English records were broken and there was a historic (but not as exciting as it could have been) announcement from NASA.
A selection of work from from the month is below. Â If you need any cartoons for your own presentations, speeches, blog posts or publications don't hesitate to be in touch.
James.