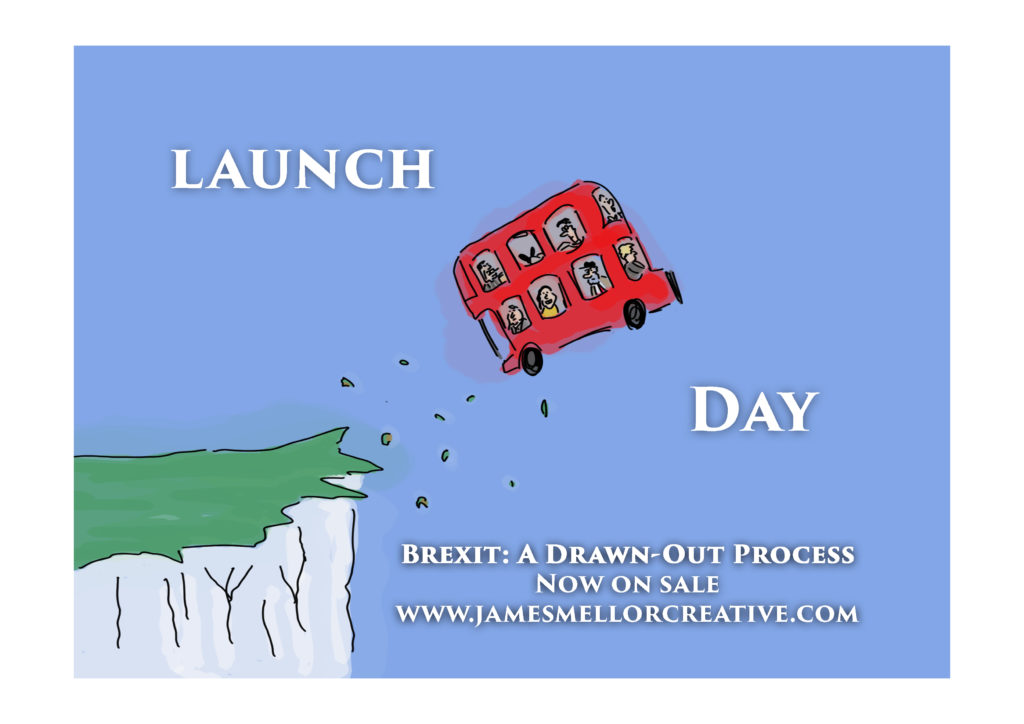 Today is launch day for 'Brexit: A Drawn-Out Process'. I hope you enjoy this cartoon journey through the Brexit impasse and that the jokes provide some respite from the tedium and frustrations of the real-life Brexit mess.
Whether you're in favour of leaving or against, I don't think anybody wanted to be where we are now. I think laughter is a good way to unwind and deal with the situation, especially compared to to some of the angrier ways people vent their discontent.
I would like to thank my publishers, Filament, for facilitating the book, my family for putting up with me while I created it, and the hopeless politicians on all sides for providing the material. I have included a more detailed section of acknowledgements within the book.
Normally a London event accompanies my book launches. And indeed it will. However, as a stickler for accuracy, I have extended the deadline and delayed that until January…
Well, it's delayed for numerous reasons but I will keep you updated about the revised launch event date should you be interested in attending.
The book is available from this very site (and comes with a free gift!), Amazon, Waterstones, and all other good booksellers. If anyone would like to buy copies, spread the word to others who might be interested in the book, or (if you enjoyed it) leave positive reviews I would be most grateful.
I hope you enjoy the cartoons.
James.